Record a voice and it lasts forever…
Tape
is a deeply moving teen debut told with crackling prose and shimmering with humor. In 1993, Ryan records a diary on an old tape. He talks about his mother's death, about his dreams, about his love for a new girl at school who doesn't even know he exists.
In 2013, Ameliah moves in with her grandmother after her parents die. There, she finds a tape in the spare room. A tape with a boy's voice on it – a voice she can't quite hear, but which seems to be speaking to her.
Ryan and Ameliah are connected by more than just a tape. This is their story.


Check out this video where author, Steve Camden, tells us more about this adorable story!
For more TAPE, follow the hashtag #TapeTuesday on Twitter for new quotes, videos and more!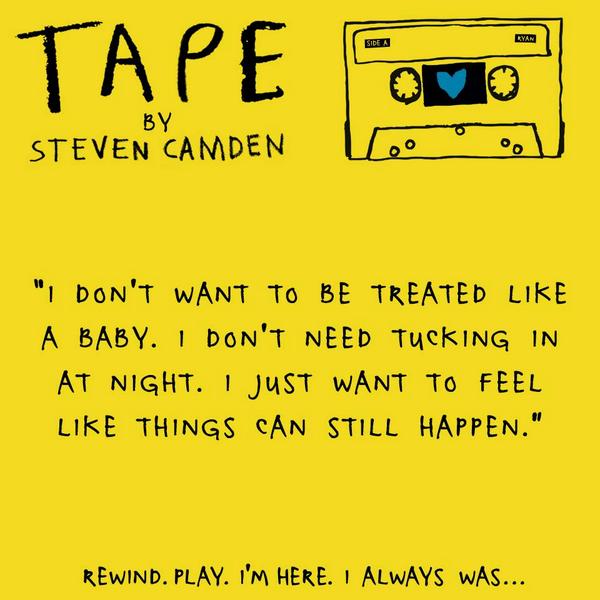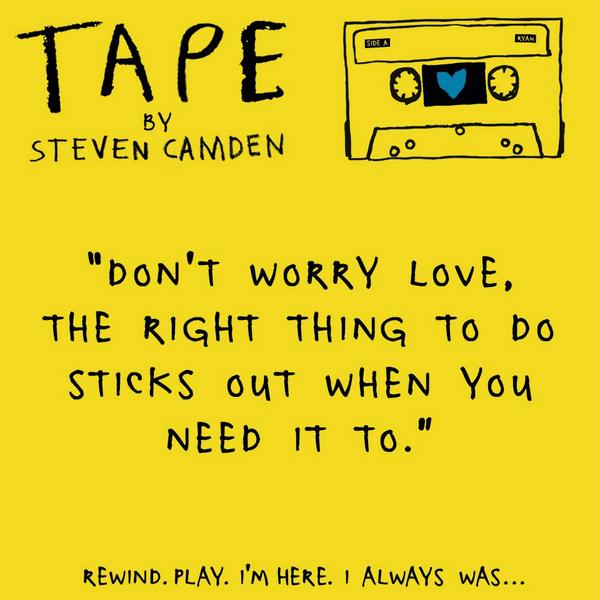 copyright @EpicREads